Thanksgiving is defined by the food. That's literally the whole reason we get together right? I wanted the day of feasting to have it's own Thanksgiving Cocktail.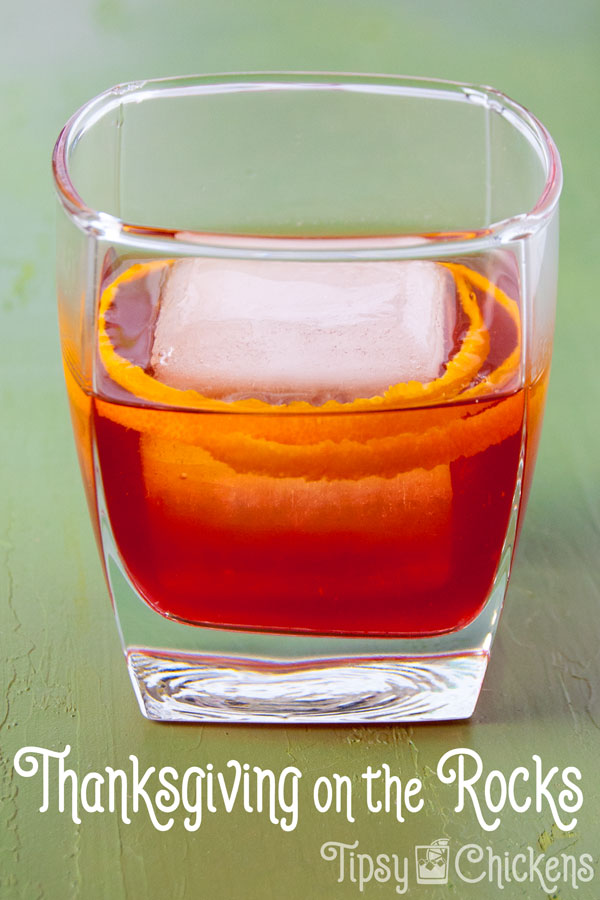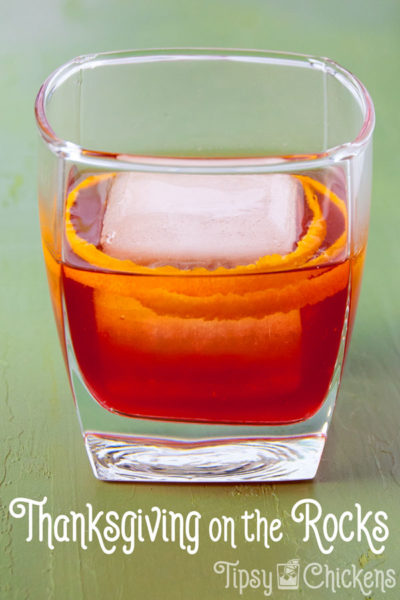 After all, a day filled with family usually requires a little bit of drinking right? Thanksgiving on the Rocks is an apple brandy based drink with the additional season flavors of orange and cranberry.
The Booze
Yes. Another Applejack drink. Just go buy a bottle already!
Thanksgiving is an American holiday and I thought it best to start this drink with some American booze. You can't get more historic than with a liquor that got it's start in Colonial America.
I'm clearly an Applejack lover, I've already shared two applejack recipes, one for the Winter Rose, which is still my favorite cocktail at the moment, and for an Autumn Hot Toddy. Both of those recipes highlight how well Applejack plays with others.
We're upping the alcohol content with some Triple Sec. Triple Sec is a clear, strong liqueur flavored with sweet and bitter orange peel.
It's not the only orange liqueur on the market, trust me, it's a very confusing aspect of the booze world. Vine Pair breaks down the differences between Cointreau, Triple Sec and Grand Marnier if you're curious.
The Flavors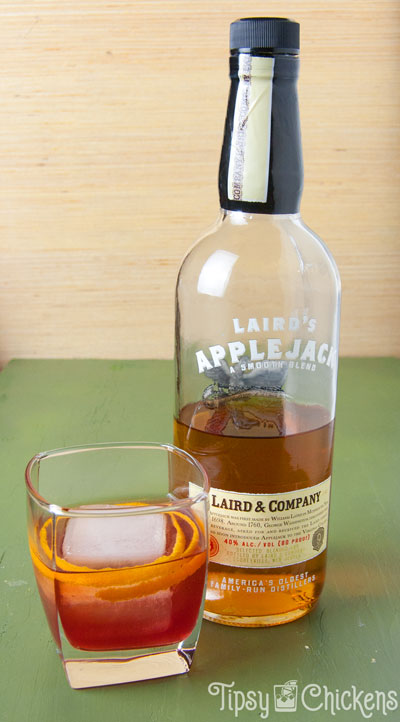 We're getting an apple flavor from the Applejack, and who can argue that apple doesn't deserve a place at the Thanksgiving table?
The orange might make a bit more sense after I reveal the last ingredient. Cranberry juice. Ornage and cranberry are best friends, at least in cranberry sauce.
I used 100% cranberry juice for this, that's why there is only a tiny amount. I swear that stuff is stronger than the booze.
If you can't find the high test cranberry juice grab a mix but you're flavors will be a bit different and you might want to add more. Cran-apple or cran-pomegrantate would be pretty tasty, I'd up the juice to 1/2 or 3/4 oz if you're going with a blend.
This is a strong cocktail, being mostly booze, so diluting it with a but more juice isn't necessarily a bad idea. Especially if you have to spend the whole day with your sister and you'll be drinking for a while 😉
The longer this sat the more I enjoyed it, the ice melted and added a little bit of dilution that took off the harsher edge. You can jump start that by shaking it with ice or be like me and forget you were drinking and come back to it.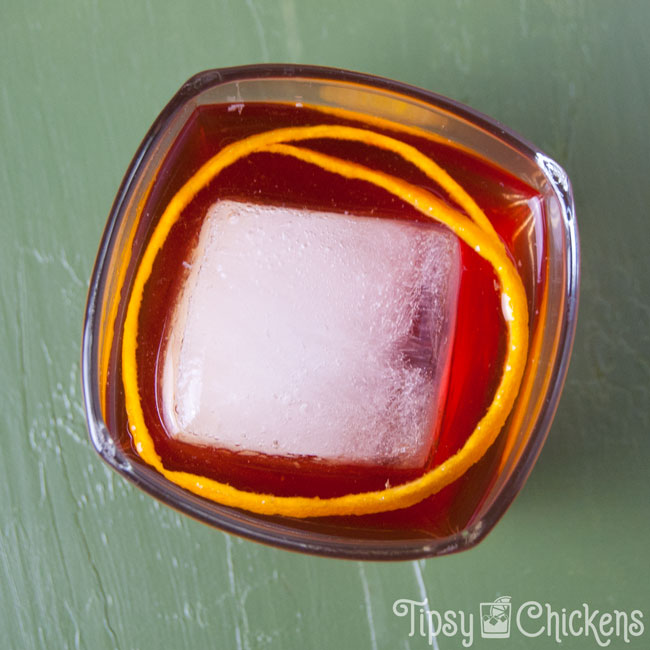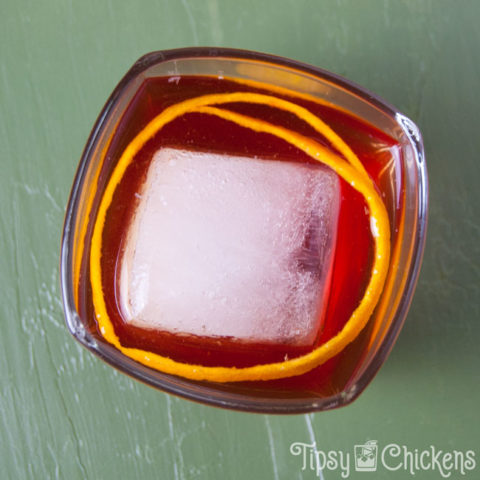 Thanksgiving on the Rocks
Yield: 1 Serving

Prep Time: 1 minute

Total Time: 1 minute

Thanksgiving can be a bit rocky when everyone gets together, all the more reason to enjoy your Thanksgiving on the Rocks made with seasonal apple, orange and cranberry flavors
Ingredients
1.5 oz Applejack
1 oz Triple Sec
1/4 oz Cranberry Juice
Large Ice Cube
Orange Zest for Garnish
Instructions
Build drink over the ice cube by adding cranberry juice, triple sec and then applejack
Swirl or stir to chill
Garnish with a strip of orange zest
Recommended Products
As an Amazon Associate and member of other affiliate programs, I earn from qualifying purchases.

Check out my Autumn Cocktails page for more ideas or start here: