I buy at least one watermelon a week. My kids are fruit monsters and it's one of my favorite foods. It was my only pregnancy craving with my oldest, I could easily eat an entire watermelon in a day.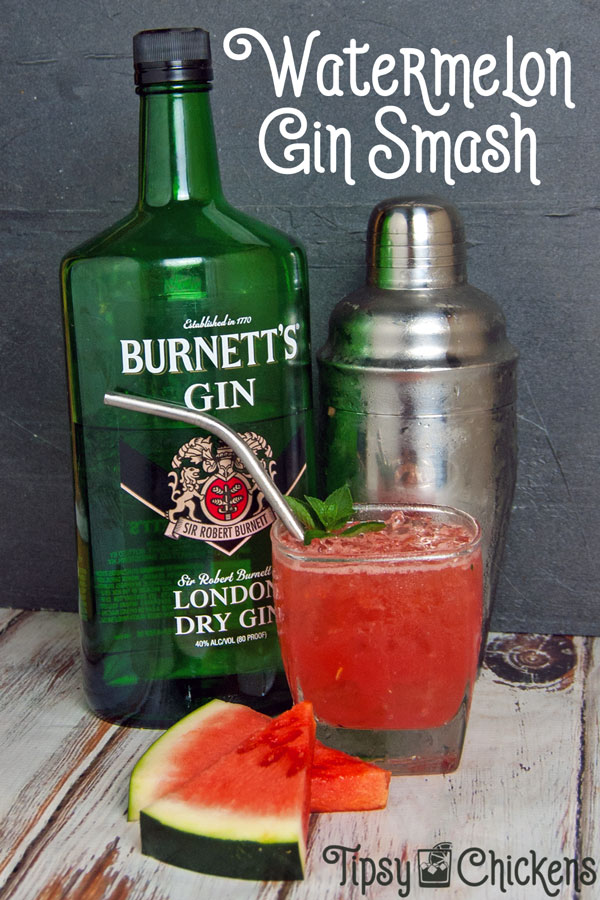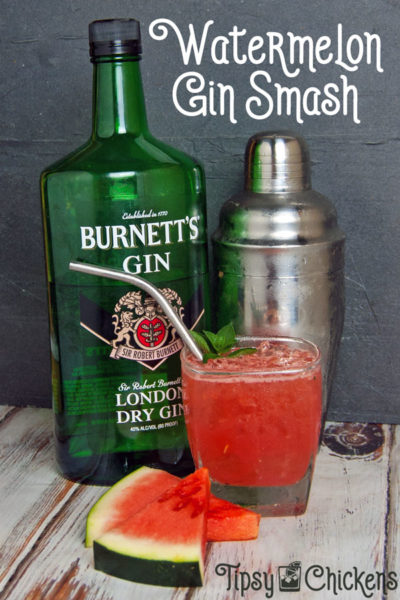 Lucky for all of us I'm not pregnant but I still love watermelon. Today we're making a Watermelon Gin Smash using fresh watermelon and mint.
It's based on a classic gin smash so you'll need something to shake your drink in and cracked ice to serve it over. I'm a fan of the Cobbler Shaker but you can use a mason jar with a strong lid. You'll need a strainer of your shaker doesn't have one built in.
Before you get to drink making you need to beat up some ice cubes. I do it wrapped in a clean tea towel with a rubber mallet. Get out all your pent up rage at the broken AC.
I happened to have a bag of ice from the gas station left over from a summer party, that stuff breaks up really easily! The trickiest part was getting the ice in the cup, I ended up dumping it all in a bowl and scooping it into the cup.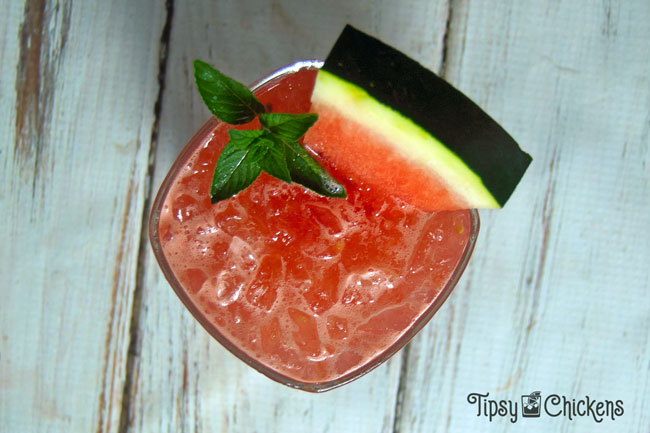 It is also about 98 degrees here with stupid humidity so everything was working against me. Of course the heat meant I had no trouble enjoying this adult icee.
Fill up a rocks glass with the crushed ice. If it's really hot or you have a lot of ice to break up do a whole bunch and store it in a bowl in the freezer.
Now for the fun! Start the drink making by muddling or squishing the mint and watermelon in the bottom of the shaker. I used the end of a wooden spoon to break up the watermelon and get the minty oils flowing. This isn't the time to go full on HULK SMASH, that was for the ice.
Top with ice and pour in the gin and lemon juice. Give it a few good shakes, aim for 15 seconds or so.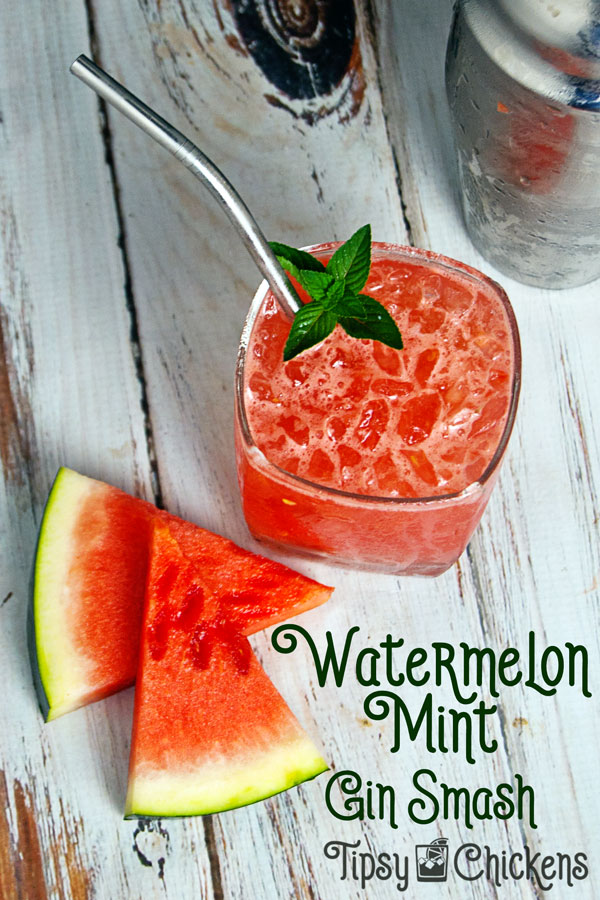 Pop the top off the shaker or remove the lid from your fancy mason jar and strain your drink into the cup of crushed ice. Garnish with a few mint leaves and serve with a straw, just be warned that you might suck up an ice chunk or two.
Don't forget to PIN this to your summer or cocktails board!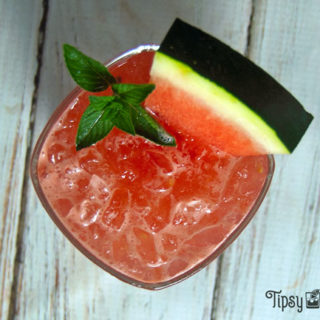 Watermelon Mint Gin Smash
Yield: 1 Glass

Prep Time: 3 minutes

Total Time: 3 minutes

Relax this summer with a refreshing Watermelon Mint Gin Smash served over crushed ice like the adult snow cone you never knew you needed
Ingredients
3-4 mint leaves
1/2 cup watermelon pieces
2 oz gin
1/2 oz lemon juice
ice cubes for shaking
crushed ice for serving
mint & watermelon for garnish
Instructions
Scoop crushed ice into serving glass. if it's stupidly hot store them in the fridge or freezer while you mix up the drink
Dump watermelon and mint into the cocktail shaker and quich with a spoon until the watermelon is mostly juice
Add ice cubes, gin and lemon juice. Shake aggressively for 15-20 seconds
Strain over crushed ice, garnish with mint and a slice of watermelon
Check out my Summer Cocktails page for more ideas or start here: