The first beer I ever enjoyed was a Shocktop Belgian White. I had it right after finishing my first warrior dash, all I remember was drinking it way too quickly and everything getting a little blurry around the edges.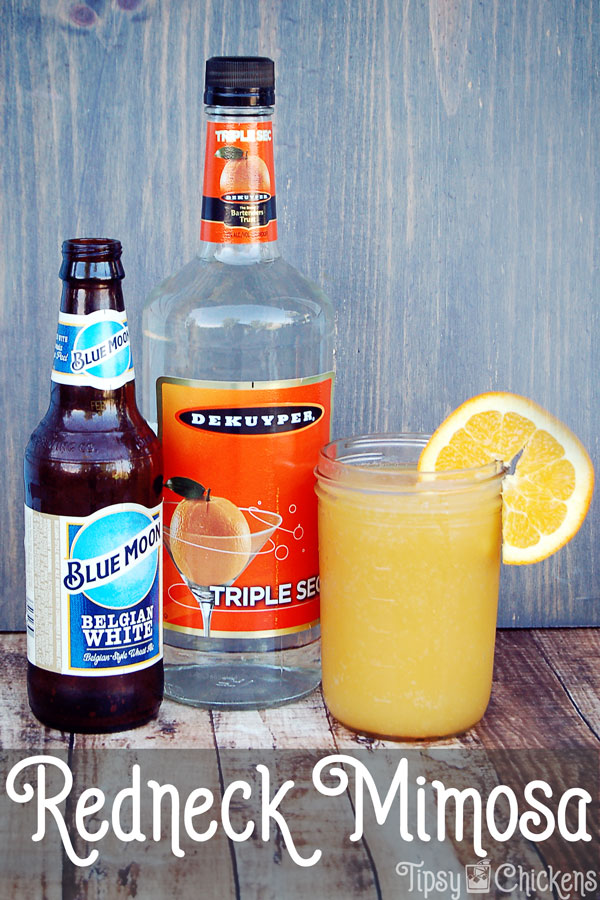 Since then I've branched out and I enjoy the occasional beer, especially after a hot day in the garden. I wanted to recreate that happy summer time vibe so I put together this recipe for a Redneck Beer Mimosa.
It's not really a mimosa at all, the bubbles come from beer instead of champagne. I used a Blue Moon, I love their mango wheat beer and I always end up with the regular left from the summer variety pack.
This is a great "introduction to beer" drink. Maybe not so much the first beer you've ever had, but the first one you'll enjoy (keystone ice and my senior year in high school put me off beer until I was almost 30).
Blue Moon is a wheat ale brewed with orange peel for a citrusy flavor. Depending on how much orange juice you add will depend on your final flavor.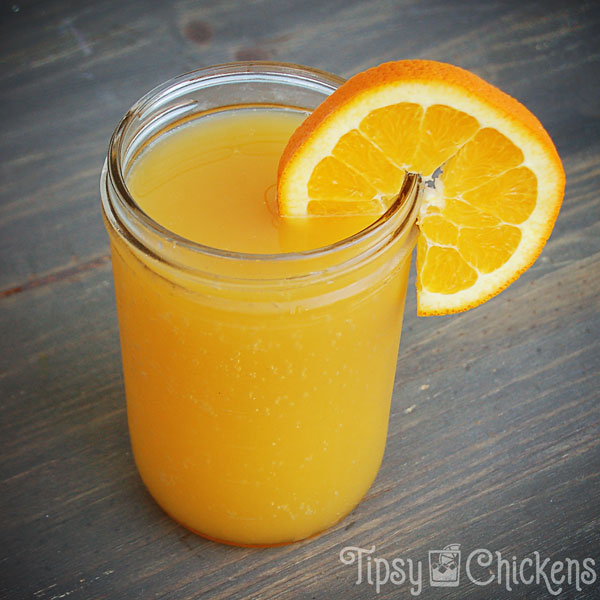 If you're going to add a lot of orange juice you can use any beer you want but I'd stay with something light and wheat. My old pal Shocktop would work just as well as the Blue Moon.
In the grand scheme of things beer isn't that high on the booze meter. Obviously adding in some orange juice is only going to dilute that.
If that's your goal then stick with the 2-ingredient Redneck Mimosa. Nothing wrong with staying simple! And if you're going to be drinking all day it's probably not a bad idea either.
However, this site is all about the booze so we're going to dig into the liquor cabinet and pull out… Triple Sec! If that sounds familiar it's because it's part of every Margarita recipe ever.
Triple Sec is an orange flavored liquor. There are only 150 kinds available at the average liquor store. I went with Dekuyper Triple Sec because it was there.
Blue Moon is 5.4% alcohol which works out to be 10.8 Proof. Triple Sec checks in at 15% alcohol or 30 proof. Even without doing any math you can see how it makes up for the booze-free orange juice.
For the sake of a blog post I'm going to toss some measurements your way but by all means, customize this to fit your tastes. I'm a big fan of not measuring anything and playing sip & adjust but it helps to start somewhere right?
Don't forget to PIN this to your drinks boards. Cheers!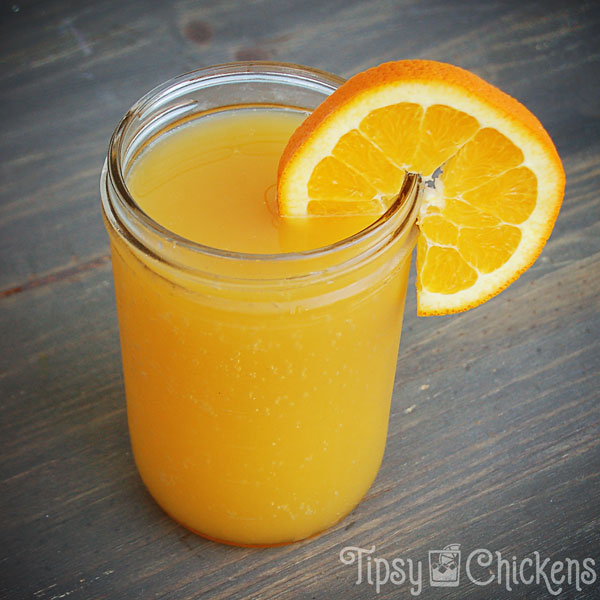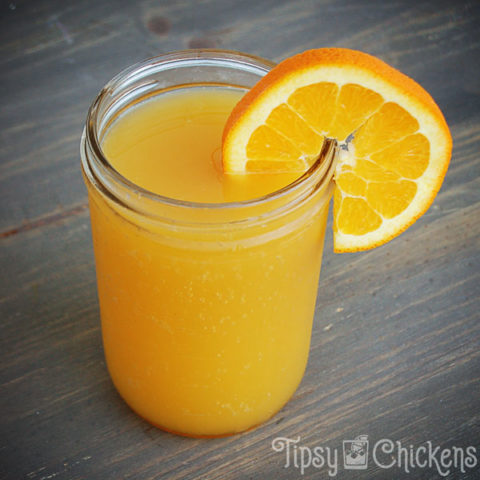 Redneck Beer Mimosa
Yield: 0

Prep Time: 3 minutes

Total Time: 3 minutes

Kick back with a down home twist on the classy mimosa. Swap the champagne for beer and add a little Triple Sec to get the party started and you're in business 
Ingredients
1 bottle Blue Moon or other wheat beer
1/2 cup Orange Juice
1 tbsp Triple Sec
Instructions
Combine cold beer, orange juice and triple sec. Make it extra redneck and serve in a mason jar
Check out my Summer Cocktails Page for more recipes or start here: