The Dirty Shirley is the cocktail version of a classic childhood mocktail the Shirley Temple. Like the original it's sweet and colored with grenadine, unlike the original it has a healthy shot of booze in it.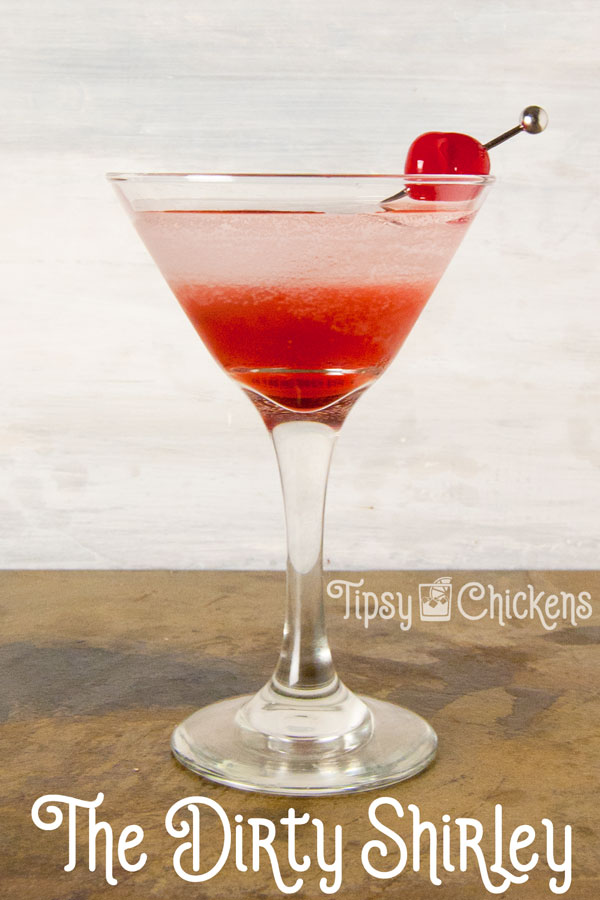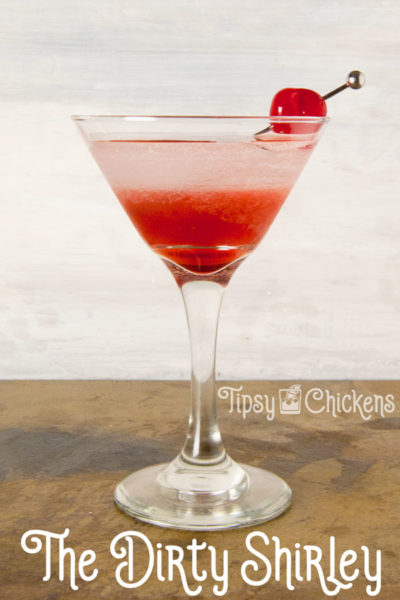 Shirley Temples can be made with ginger ale or lemon lime soda with a splash of grenadine for color and a maraschino cherry for a garnish. I went with the lemon lime option.
I've had Shirley Temples both ways and that's the way I prefer them. It's probably because I associate ginger ale with being sick as a kid and all the lovely morning sickness I had with my kids.
The Booze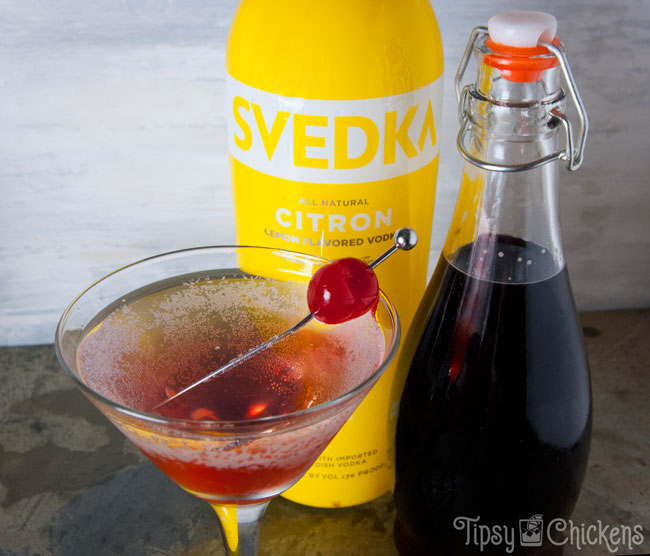 In order to play up the citrus flavors I used Svedka Citron Vodka. It's lemon flavored vodka. Use any citrus vodka you have on hand or even plain vodka in a pinch.
This is a pretty sweet drink so the acidic bite from the lemon is a welcome addition. You'll be shaking the lemon vodka all on it's own. The shaking isn't meant to mix anything here but it will give you cold and slightly diluted vodka, which is what you want.
Putting carbonated soda in the shaker is a really quick way to make a huge mess. Pop the soda in the fridge a few hours before or even in the freezer for a few minutes so your Dirty Shirley doesn't end up warm.
The finishing touch is a smidge of grenadine. I used my homemade grenadine for my cocktails. It's much deeper in color than the commercial stuff. It also has actual flavor…
If you're looking for the classic fluorescent red saccharine sweet flavor of your childhood grab a a bottle of Rose's Grenadine from the grocery store. If you want a killer Dirty Shirley cocktail, go with the good stuff 😉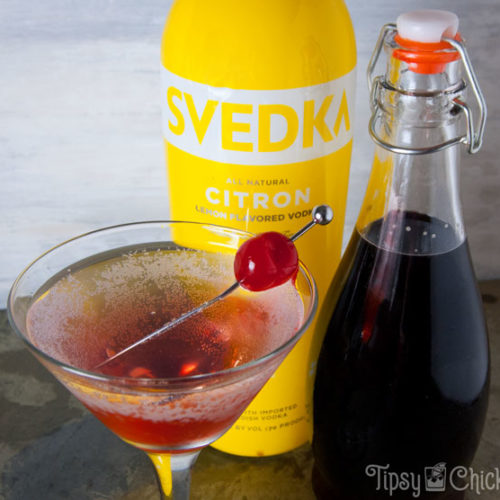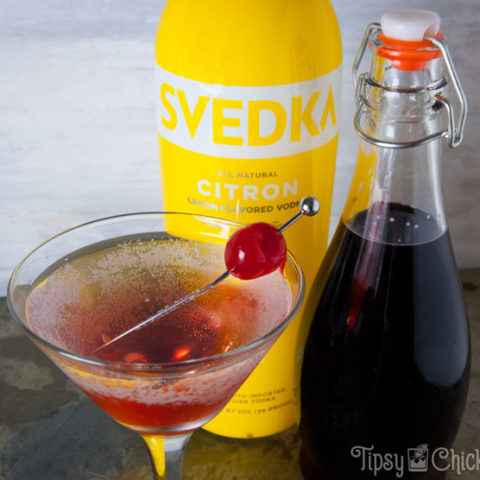 Dirty Shirley Cocktail
Yield: 1 drink

Prep Time: 2 minutes

Total Time: 2 minutes

Get out the maraschino cherries and grenadine, it's time to a make a Dirty Shirley! Based on the childhood favorite, the Shirley Temple, this lady has a bit of kick behind her sweet demeanor
Ingredients
1.5 oz Lemon Vodka
Ice
Lemon Lime Soda, Chilled
1/4 oz Grenadine
Maraschino Cherry
Instructions
Shake lemon vodka with ice until chilled, strain into serving glass
Top with lemon lime soda DO NOT SHAKE SODA
Pour in grenadine
Garnish with a maraschino cherry
Recommended Products
As an Amazon Associate and member of other affiliate programs, I earn from qualifying purchases.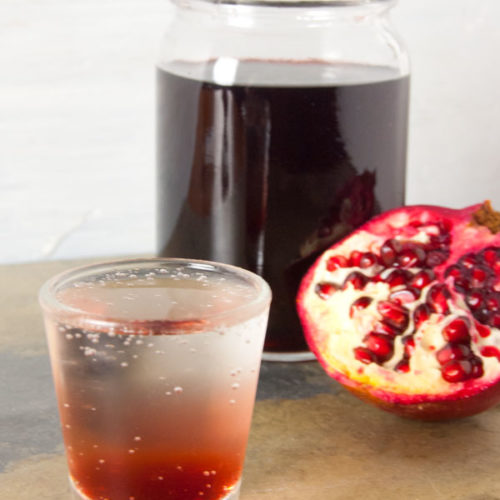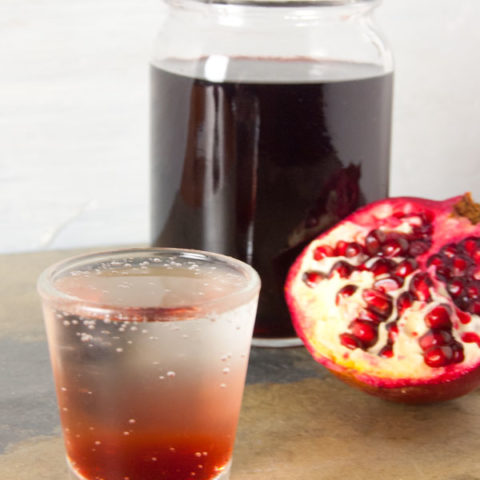 Homemade Grenadine
Forget the store bought stuff, making Grenadine is cheap & easy and it'll take all your cocktails to another level
Ingredients
1 cup White Sugar
1 cup Pomegranate Juice
Instructions
Combine sugar and juice in a jar with a lid
Close jar and shake until sugar is completely dissolved
Store for up to a month in the fridge
Nutrition Information:
Yield: 32 Serving Size: 1/4 oz
Amount Per Serving: Calories: 28Total Fat: 0gSaturated Fat: 0gTrans Fat: 0gUnsaturated Fat: 0gCholesterol: 0mgSodium: 1mgCarbohydrates: 7gFiber: 0gSugar: 7gProtein: 0g

Check out my Fruity Cocktails page for more ideas or start here: