Obviously I want everything I publish to taste incredible. If I didn't it wouldn't take me so long to put out new stuff. That said, I really out did myself this time, and I'm not sure how I'll ever top it. This recipe for RumChata Mousse is so. fucking. delightful.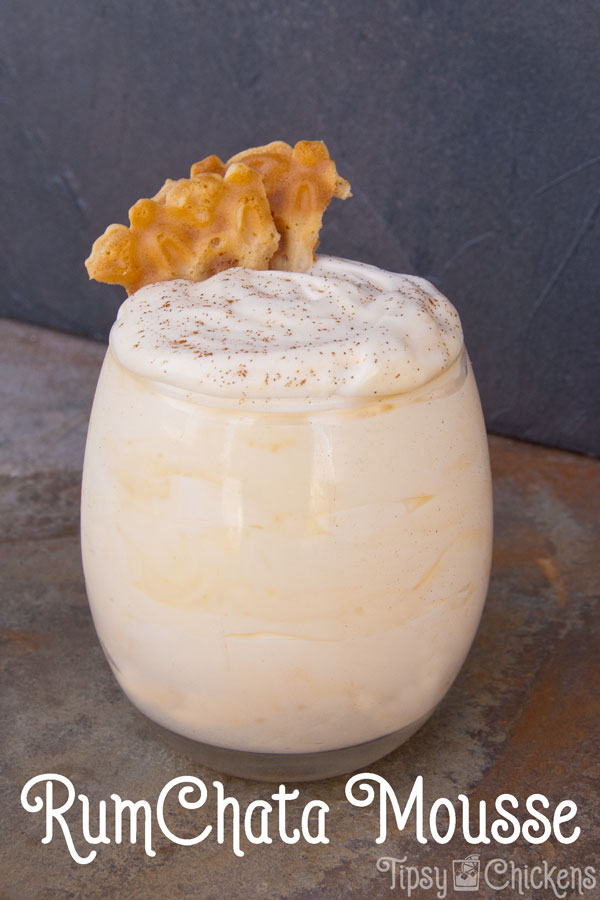 It has the perfect creamy texture, a not too sweet cinnamon vanilla flavor and a punch of rum. Not really a punch. More like a gently slap.
I can't think of many desserts that are easier to throw together either. It's only four ingredients and you don't need to cook a thing.
It would be the star of any party, from a casual summer cookout to a swanky bridal shower. It would even be comfortable at the swanky cookout or a casual bridal shower 😉
You need a box of instant vanilla pudding, RumChata, milk and heavy cream. It's surprising what you can do with instant pudding, last winter I made an Eggnogg Icebox Cake with a box.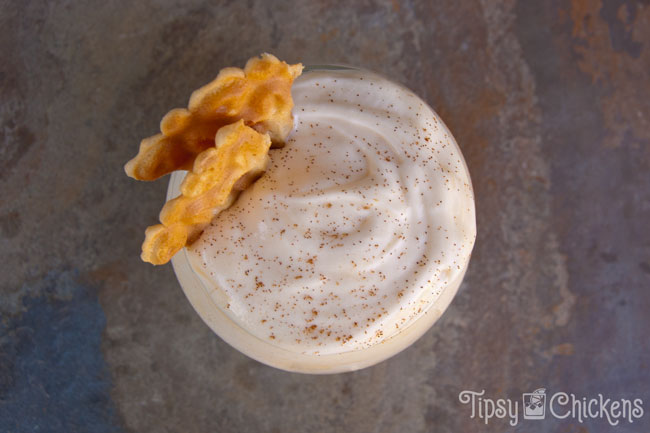 You'll also need a mixer for the whipped cream. I have a Kitchen Aid Stand Mixer but you can go old school and do it with a whisk if you really need to. You could also just buy a tub of Coolwhip.
The pudding I use sets in 5 minutes if you do it the right way. But where's the fun in that?
Instead I let it sit for at least 15 minutes and even then it's not completely set. That's where the whipped cream comes in.
I think the mousse is sweet enough between the pudding and the RumChata but if you've got a serious sweet tooth you can add a little sugar to the cream while it's being whipped.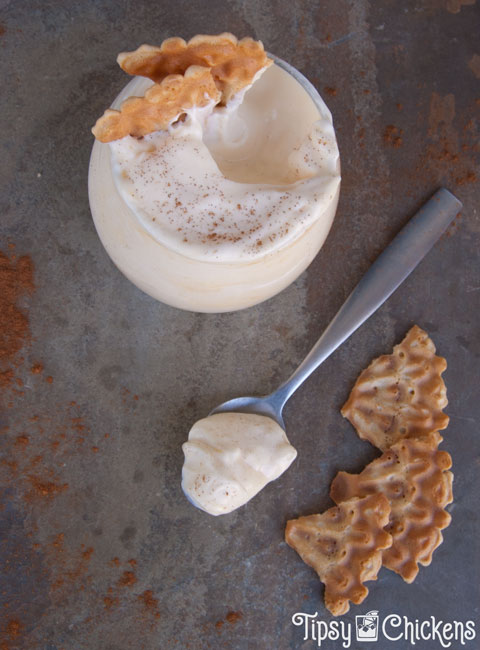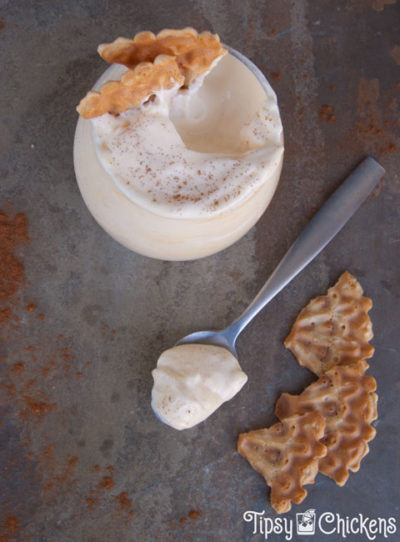 Don't over whip the cream or you'll get butter. Go for stiff peaks, it'll add more body to the mousse.
Serve cold with a sprinkle of cinnamon and some vanilla pizzelle (if you have left over pizzelle you should dip them in chocolate!). I ended up taking the rest to work to stop myself from eating it all and it kept for a few days without separating.
Don't forget to PIN this to your Dessert board!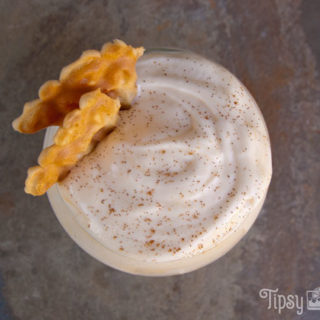 RumChata Mousse
Yield: 8 servings

Prep Time: 8 minutes

Chill: 15 minutes

Active Time: 10 minutes

Total Time: 33 minutes

RumChata Mousse is a perfectly boozy dessert with whipped cream, vanilla and cinnamon flavors. Serve it for a special occasion or any day you need a treat
Ingredients
1 box instant vanilla pudding
1.5 cups RumChata
1/2 cup milk
1 cup heavy cream
cinnamon
vanilla pizzelle for garnish, (optional)
Instructions
Whisk together Rumchata, milk and instant pudding mix. Pop it in the fridge for 10-15 minutes
Pour cream into mixer bowl and put on the whisk attachment. Beat on high until stiff peaks form
Fold whipped cream into pudding. Don't over mix, a few streaks are fine
Place in the fridge until cold
Serve dusted with cinnamon with a few pieces of vanilla pizzelle
Check out my Liqueur Page for more ideas or start here: