I'm a bit of a bitch when it comes to whiskey, the only one I've ever enjoyed is technically a liqueur not a liquor. Wild Turkey American Honey has been my go-to for hot toddies and rough days for a few years now.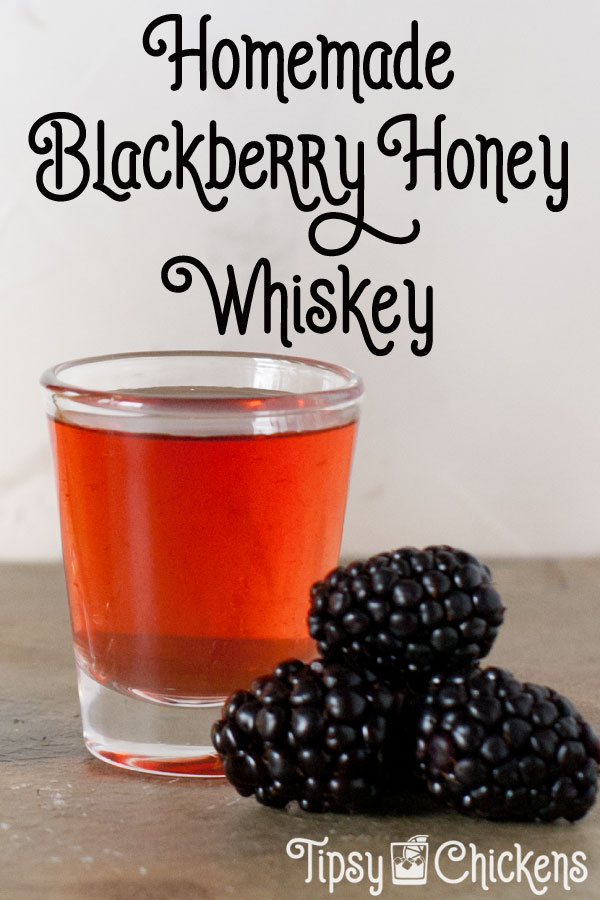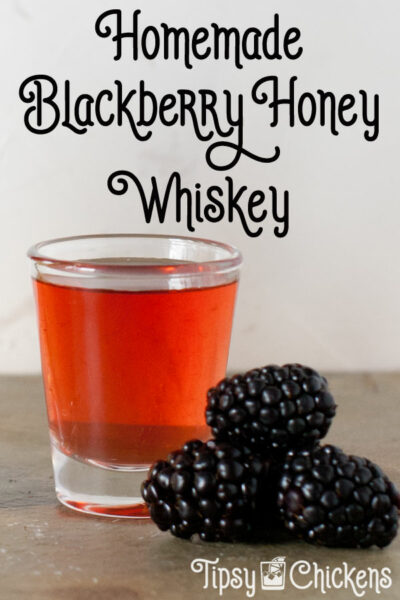 I bought a small bottle because it had a turkey on it (I really miss my poor deceased Gobbles) and it turned out to be a favorite of mine. It's a mix of real honey and Wild Turkey Bourbon Whiskey.
Last year my sister bought me GIANT bottle and I had a bit left so I decided to step away from infusing vodka and try my hand at a home made flavored whiskey. Luckily I stumbled on a few low priced but delicious containers of blackberries so here we are, making Blackberry Whiskey.
Homemade Blackberry Whiskey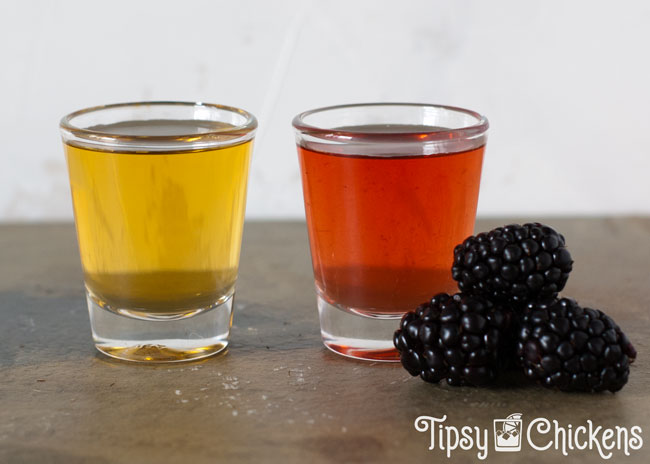 Fill a clean mason jar with blackberries, a 6 oz container from the store is about a cup. Top with honey whiskey and cover.
Give the jar a shake and let it sit on the counter out of the sun or in a cabinet for a few days. I started mine on Thursday night, strained it on Sunday and it was perfect.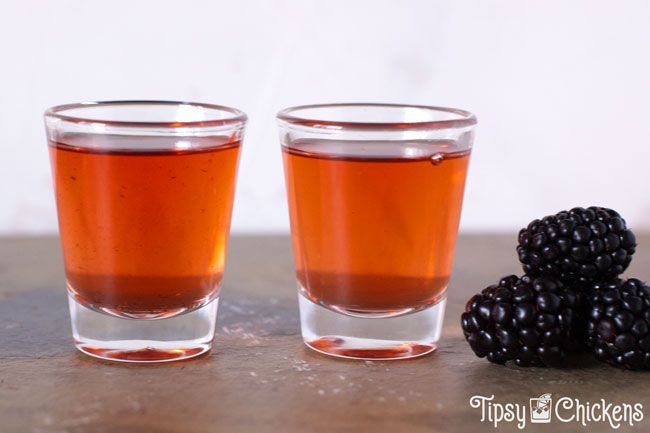 Strain out the whole berries with a metal strainer and then strain it through a coffee filter to remove any leftover bits of berry. The shot glass on the left was only strained through the metal strainer, the glass on the right took a trip through the coffee filter.
If you're drinking it right away it's probably not worth it but if you want it to last it's better to remove as much fruit as possible. I only made a small batch this time and I'll be storing it in the fridge.
The honey whiskey is 70 proof and we're adding in fruit juice so that's going to take it down further. If I was going to store it long term I'd throw in some Everclear to up the alcohol level.
I got the original idea for this recipe from The River Cottage Booze Handbook, where the author used plain whiskey, sugar and black berries. Like the alcohol, sugar increases the acidity and keep bacteria from growing. It's the same thing that makes jam and jelly safe to process in a water bath canner.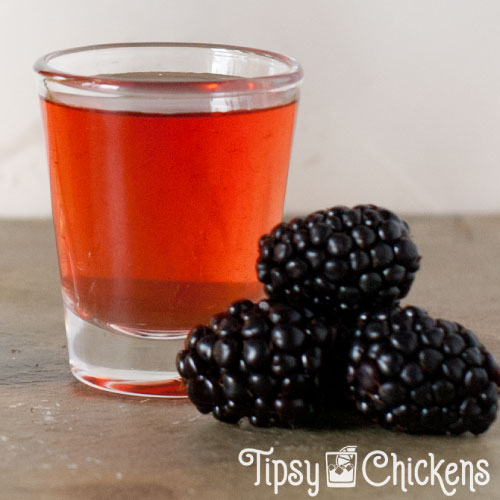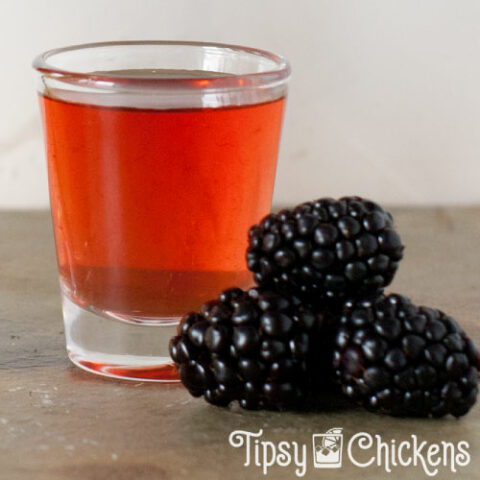 Blackberry Whiskey
Yield: 1 Cup

Prep Time: 2 minutes

Rest TIme: 3 days

Total Time: 3 days 2 minutes

Make a glass of honey whiskey even better by infusing it with the sweet-tart flavors of fresh blackberries. It's delicious on it's own over ice or mixed with lemonade
Ingredients
1 Cup Wild Turkey American Honey Whiskey (or another honey whiskey)
1 Cup Blackberries (1 6oz container)
Instructions
Combine whiskey and blackberries in a clean glass jar
Seal and shake, keep in a cool, dark cabinet for 3-6 days, shaking daily
Start tasting after day 3, it's done when you decide it is
Strain into a clean bottle
Serve cold over ice
Recommended Products
As an Amazon Associate and member of other affiliate programs, I earn from qualifying purchases.

Check out my Fruity Cocktails page for more ideas or start here: