I've never taken wine spritzers very seriously. I always associated them with the overly sweetened bottle drinks my mom used to buy for picnics, you know the ones that were really malt beverages.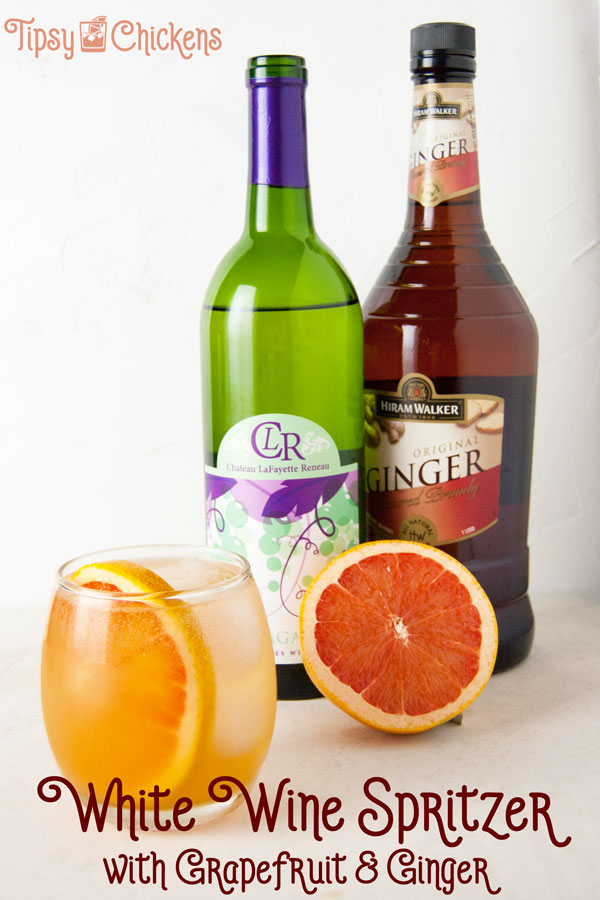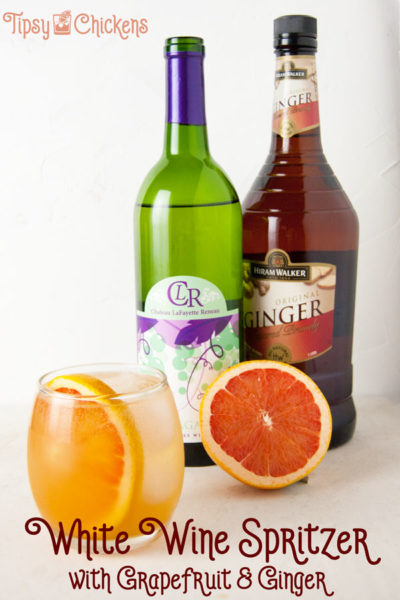 Now that I'm 30 and I've fully embraced my destiny of messy buns, wine bottles and Target trips I've given them a second look. But I can't just drink wine. I have to doctor it up a little and get fancy.
The Wine
Before we get to the star of the show let's get this out of the way, I am not a wine connoisseur. Just like with my cocktails I always lean to the fruity side and buy the one in the pretty bottle.
I grabbed this wine off my shelf and it's very good on it's own, it's light and fruity and doesn't have any weird after tastes but a slight bit too sweet for me to drink more than a glass in a sitting.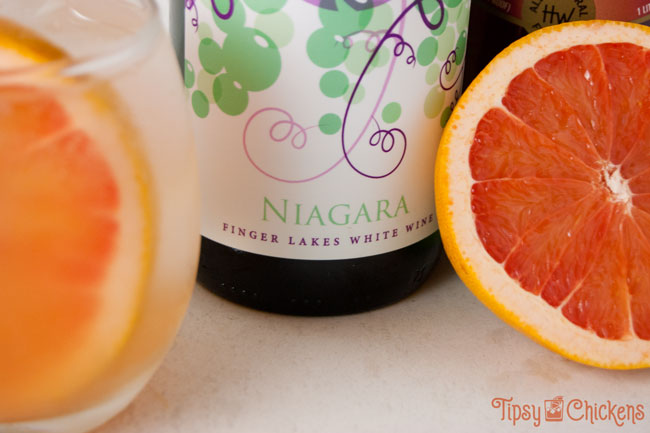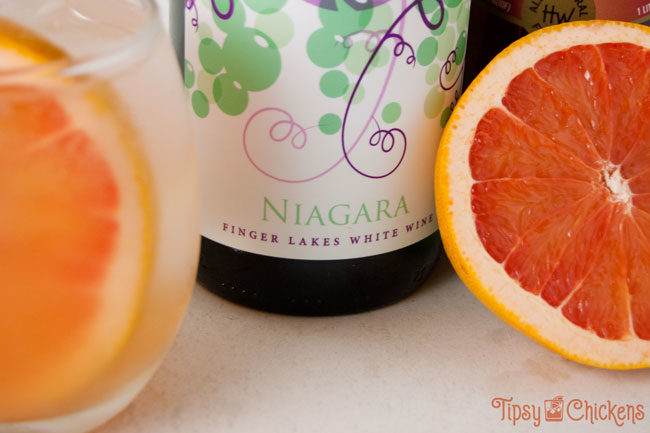 It's a Niagara white table wine made by Chateau LaFayette Reneau. New York is a really big wine state, this particular bottle is made from Niagara grapes, which I've tried to grow in the past and failed (thanks chickens)
But this wouldn't be a very good recipe if I stopped there. If you are in the mood to try your hand at a White Wine Spritzer with Grapefruit and Ginger hit the liquor store and pick up a bottle of fruity sweet white wine.
Wine Spritzer Recipe
The extra additions are what really take it from wine to wine spritzer. I was feeling a winter theme and I had already bought a bag of grapefruit because I'm too many people right now. So we took a turn down citrus street.
The slightly bitter and tart pink grapefruit juice did a decent job offsetting the overly sweet white wine. That's the real beauty of mixing drinks, you can use other ingredients to tone down or play up flavors.
I did a fun experiment where I hand squeezed one grapefruit and then used my handy citrus juicer kitchen aid mixer attachment on the other. I got more juice from the kitchen aid but not enough to justify the mess I made in the kitchen.
Our final flavored ingredient is ginger brandy.Ginger brandy is a little sweet and a little spicy and it will bring some warmth and a little pep to the wine wine spritzer.
The last thing you'll need is a bottle of club soda. The flavorless bubbles with really bring the wine to life.
Pour all the flavored ingredients in a glass with a few ice cubes and top it up with the club soda. The bubbles will help mix things up but you can stir it or give it a gentle swirl before taking a sip.
What is your favorite white wine? Let me know in the comments so I can be a Real Target Mom™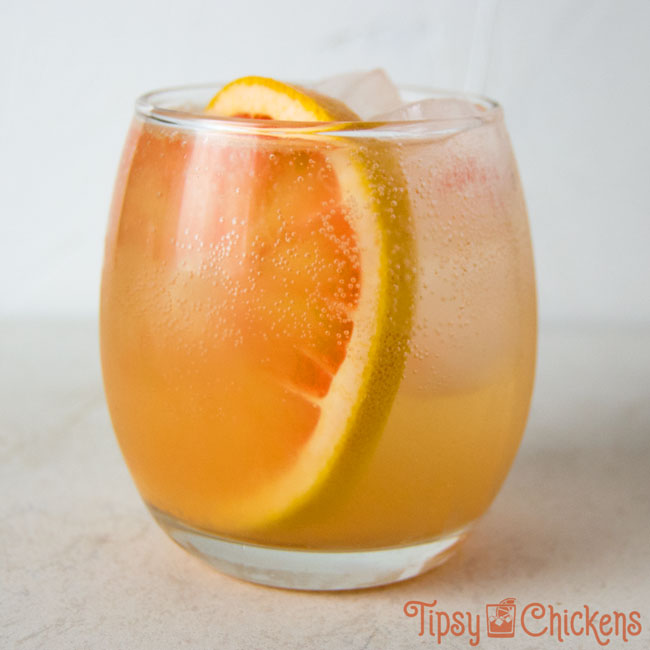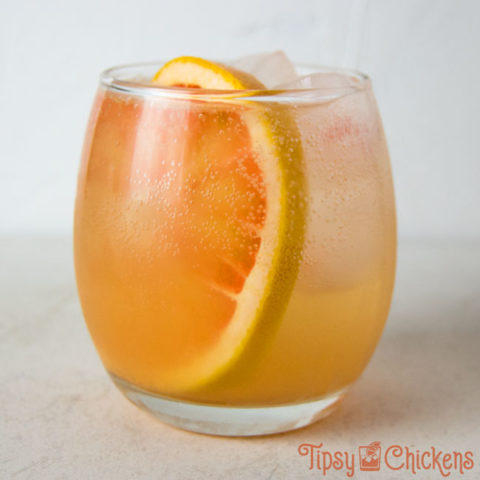 Wintery White Wine Spritzer
Yield: 1 Glass

Prep Time: 5 minutes

Total Time: 5 minutes

Open a bottle of wine that's just a little too sweet? Turn it into a Winter Wine Spritzer with the addition of fresh grapefruit juice, a splash of ginger brandy and club soda
Ingredients
1 oz Fresh Grapefruit Juice
1/2 oz Ginger Brandy
3 oz Fruity White Wine
Club Soda
Grapefruit slice for Garnish
Ice Cubes
Instructions
Slide the grapefruit slice into the glass and add ice
Pour in grapefruit juice, ginger brandy and wine
Top with club soda
Notes
Make a large batch with a full 750 ml bottle of wine:
1 Bottle of Wine
1 Cup Grapefruit Juice
1/2 Cup Ginger Brandy
Recommended Products
As an Amazon Associate and member of other affiliate programs, I earn from qualifying purchases.

Check out my Fruity Cocktails Page for more ideas or start here: