Sometimes you need to add a bit of sweetness to a mixed drink and simple syrup just won't cut it. Making your own honey syrup is a great way to add a flavored sweetener to your home bar.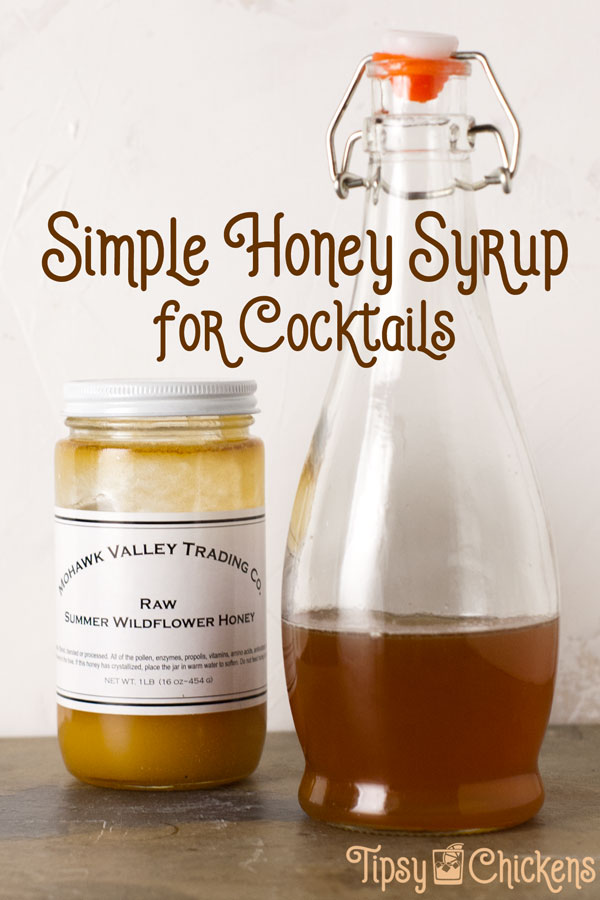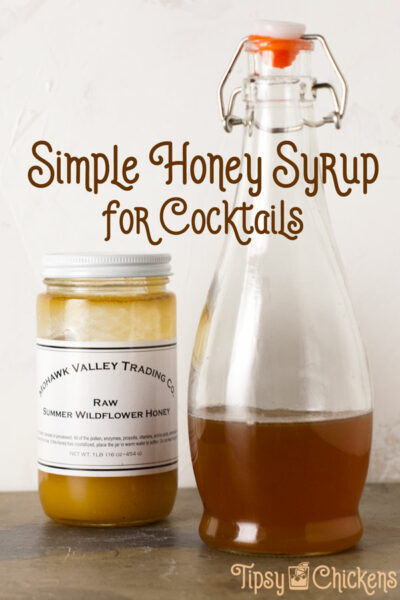 It used to be that honey was just honey, but these days you can find an unlimited supply of honey varieties. You can get everything from delicate orange blossom honey to dark buckwheat honey that seems closer to molasses.
You can make your own honey syrup with any kind of honey but try to match your flavor to the drinks you'll be shaking up. I used summer wildflower honey for this batch of syrup from Mohawk Valley Trading Company.
MVTC the sister company of my regular day job so I get spoiled using it for my daily tea in the lunch room. Once you get the good stuff you're ruined for basic bitch bear honey.
Most of this honey syrup will find it's way into Bee's Knees made with gin and lemon but knowing my inability to stick to one drink for longer than a weekend you can expect to see it elsewhere like in an Earl Grey Martini.
Why Not Use Straight Honey?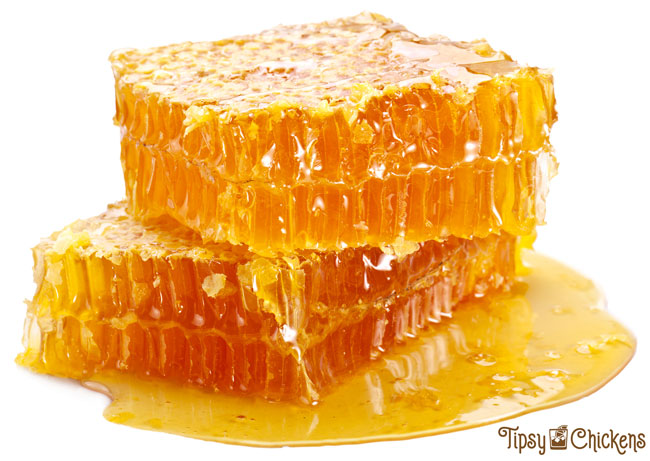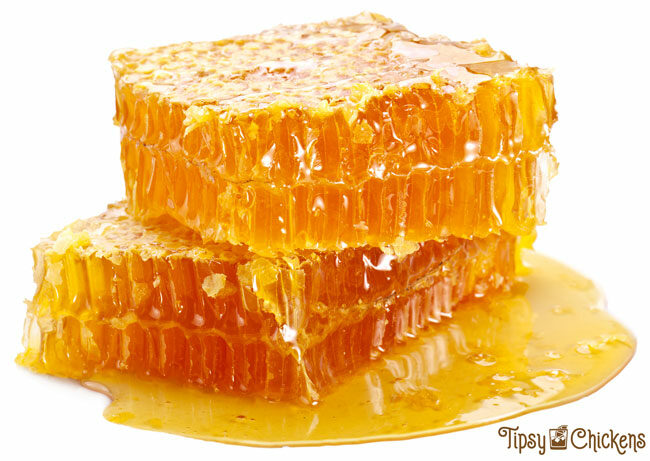 You can, I won't stop you but unless you're stirring it into something warm like a hot toddy you'll end up with a nice lump of honey in the bottom of your cup. That's probably not what you're looking for right?
Turning the honey into a syrup by thinning it out makes it much easier to shake or stir into your other ingredients. Unless you're making a layered shot you usually want all of your flavors equally distributed in your drink and that'll be much easier with a honey syrup.
How to Make Honey Syrup
This is one step above Homemade Grenadine is terms of difficulty because you need heat for this one. Maybe two steps because measuring honey can be a mess.
All you need is a small saucepan, a measuring cup, honey, water and something to stir with. Pretty easy right?
Combine equal amounts of your favorite honey and water over low heat and stir until the honey is dissolved. If you use raw honey like I did you might need to strain out some.. extras.
Raw honey hasn't been heated and purified like regular honey. Even though it's super healthy, you might not want tiny wax bits or pollen chunks in your cocktail syrup so run it though a strainer if things seem a little lumpy.
When it's cooled down transfer the honey syrup to a clean bottle or jar and store in the fridge.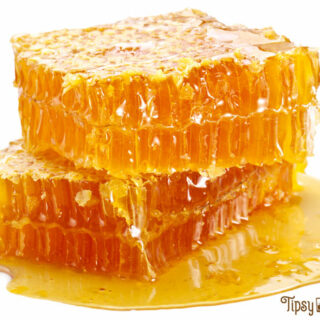 Easy Honey Syrup for Cocktails
Yield: 3/4 Cup

Prep Time: 5 minutes

Total Time: 5 minutes

Take your cocktails to the next level with a homemade honey syrup. Experiment with different types of honey for a surprising variety in flavors
Ingredients
1/2 cup Water
1/2 Cup Honey
Instructions
Combine equal amounts of honey and water in a small saucepan
Heat gently, stirring until honey is dissolved
Transfer to a glass jar and store in the fridge when cooled
Use within 2 weeks
Notes
You can make any amount of syrup by following the same ratio. Keep in mind that it only lasts for about 2 weeks before you whip up a whole gallon
Recommended Products
As an Amazon Associate and member of other affiliate programs, I earn from qualifying purchases.

Check out my Basics Page for more ideas or start here: