I need to cut back on my coffee consumption, at this point it's measured in pots and not cups. Obviously the most responsible thing to do is enjoy my Irish coffee in shot form.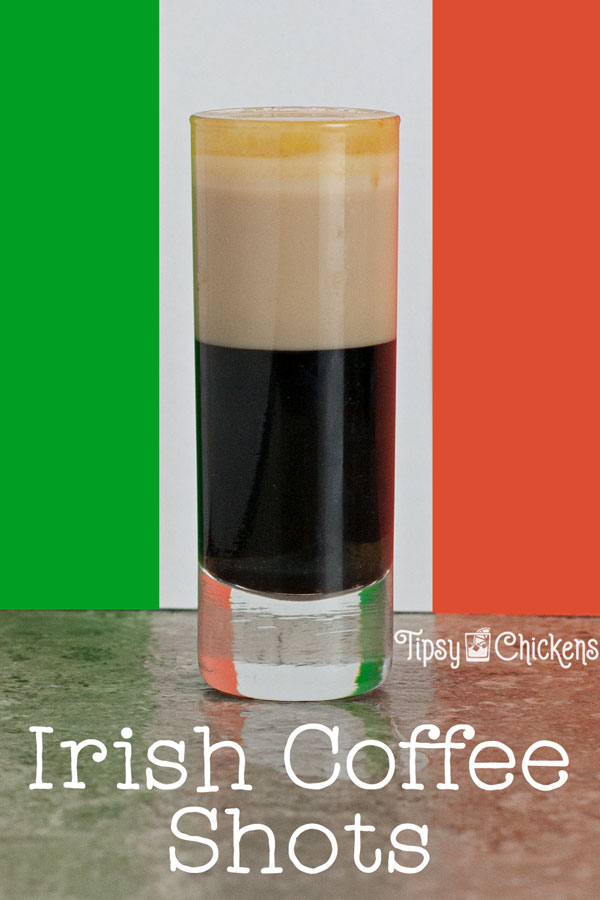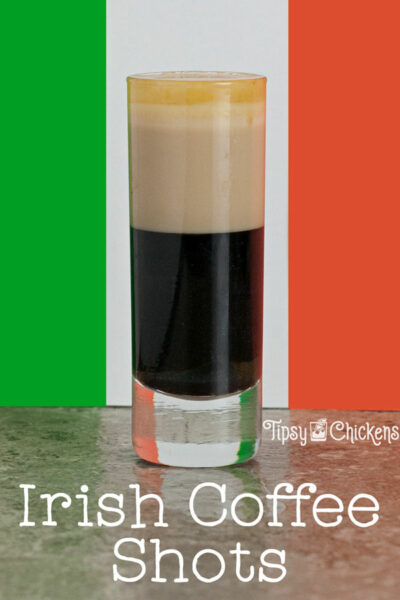 Today that's exactly what we're going to do. You can go two different ways with this, depending on your personal tastes. The only difference is the addition of Jameson Irish Whiskey for an extra Irish touch.
The Ingredients
We're going to stay simple here. There are only two or three ingredients. You'll need coffee liqueur and Irish Cream, then there's the whiskey if you're feeling something stronger.
If you're not on a budget you can buy the real deal Bailey's Irish Cream and Kahlua. But I've spent almost $1000 on my dog in the last 3 weeks so I went with Carolans and Kapali.
Honestly I'm not sure there's enough of a difference in the flavors to make it worth paying more. By all means use whatever Irish Cream and coffee liqueur you have on hand!
Layering the Shot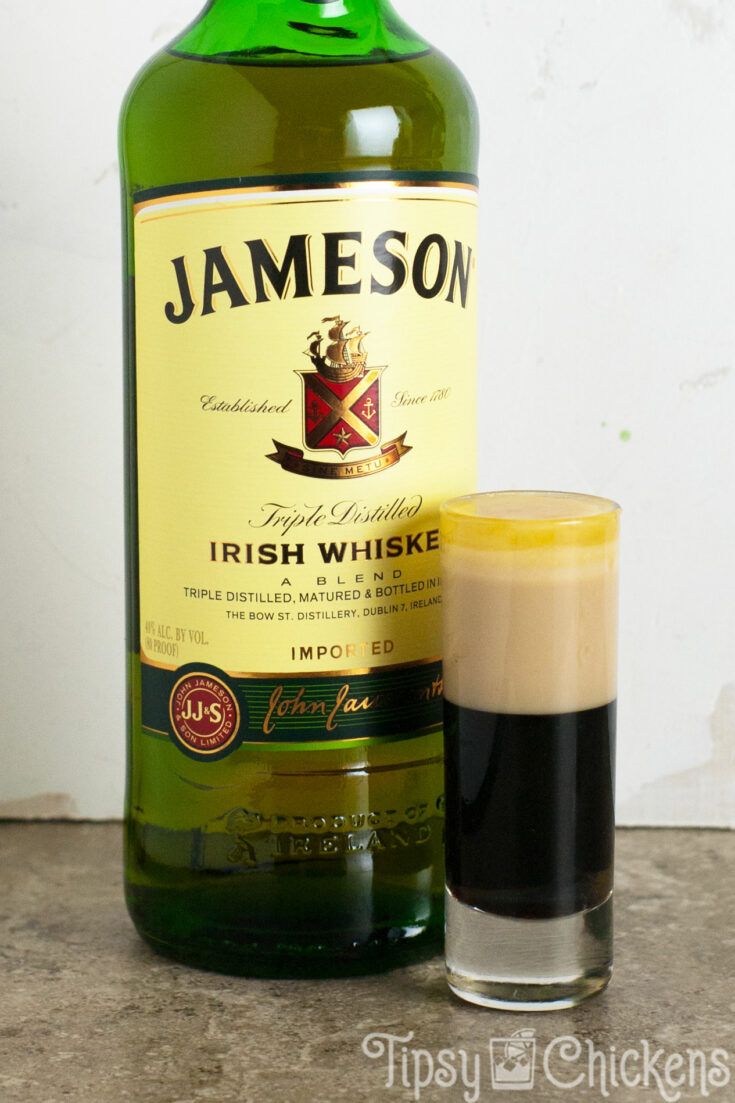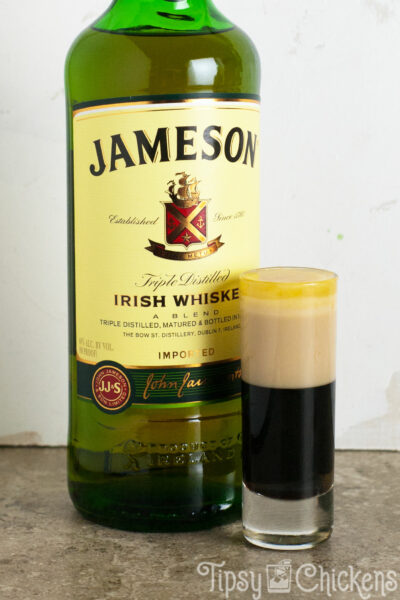 This is a pretty easy one to pull off, the coffee layer and the Irish cream layer don't want to be friends at all and they're happy to stay seperated.
It get's a little bit trickier with the Jameson. Unlike the other two it's not opaque. Even if you're careful you'll get a bit of the Irish cream pulling up. It's not quite as pretty but it's still pretty damn tasty.
I used tall shooter glasses because it's harder to layer in them and I like to be difficult but you can do this in a smaller shot glass. Pour over the back of a bar spoon to slow the flow and keep things from mixing.
The math is easy because there isn't any. Fill the shot glass half full of coffee liqueur, top it up with Irish cream and then add a smidge of whiskey.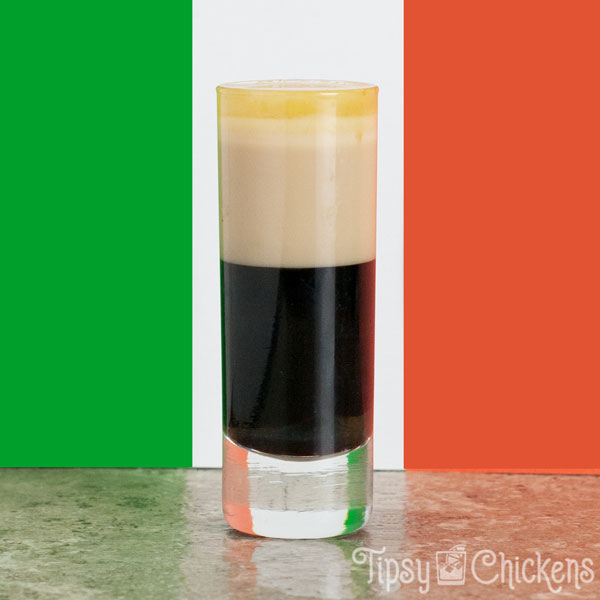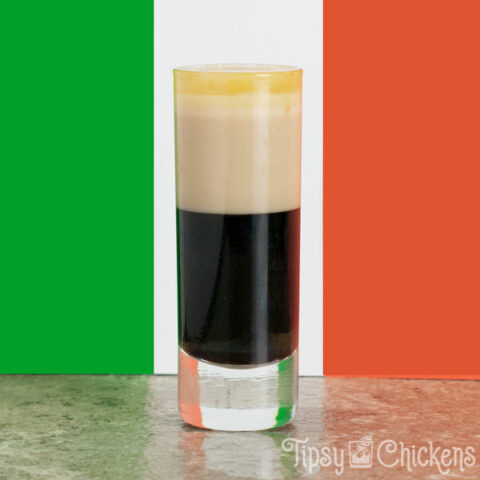 Irish Coffee Shots
Forget the coffee mug, this Irish Coffee shot has everything you need in a much smaller vessel thanks to coffee liqueur and Irish Cream. Take it up a notch with a splash of Irish Whiskey
Ingredients
Coffee Liqueur
Irish Cream Liqueur
Jameson (or any other) Irish Whiskey
Instructions
Fill shot or shooter glass 1/2 full of coffee liqueur
Carefully float Irish cream on top leaving enough room for a small amount of whiskey
Float whiskey on top
Recommended Products
As an Amazon Associate and member of other affiliate programs, I earn from qualifying purchases.
Check out my Shots page for more ideas or start here: