Shamrock shakes might only be available for a limited time but have no fear, you can make these minty fresh Shamrock Shots any time you're in mood for a little Irish fun.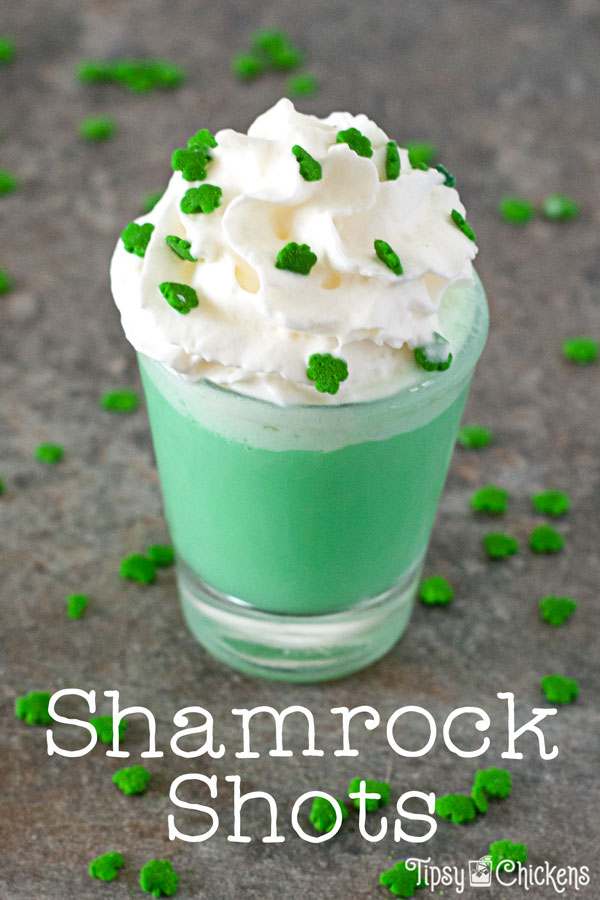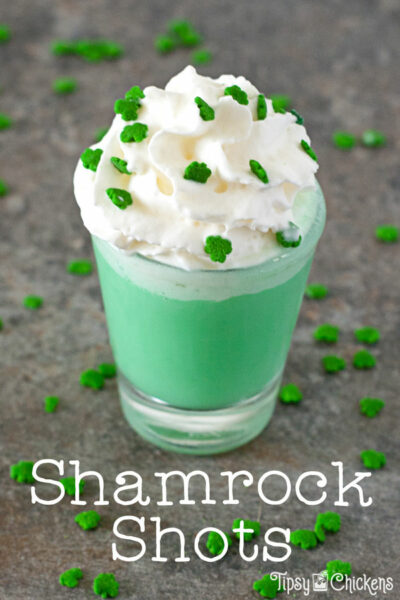 It's an easy recipe with liquor cabinet staples that can be made quickly for a large group. Perfect for those last minute Oh Shit It's March Already St. Patrick's Parties.
Please tell me I'm not the only one that can't remember what month it is? I swear it's not even alcohol related. I'm telling you, I hit 30 and it hit back hard.
The Booze
These Shamrock Shots get their green color and minty flavor from green creme de menthe, an extra boozy punch from a healthy dose of vodka and that creamy appearance from a hearty splash of heavy cream (I prefer half and half but I put it all in my coffee).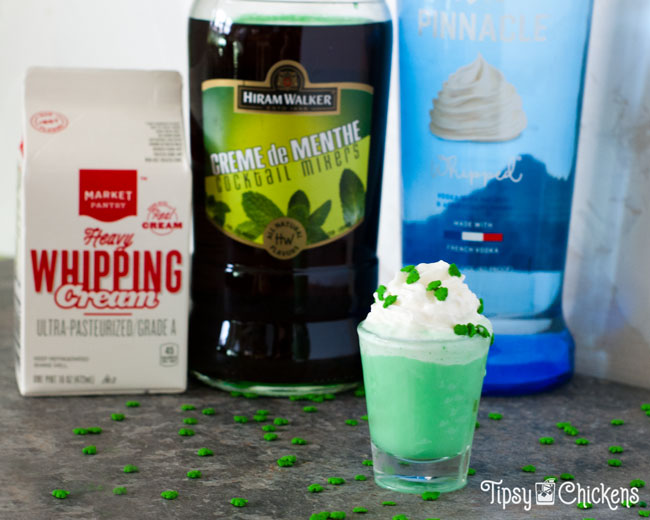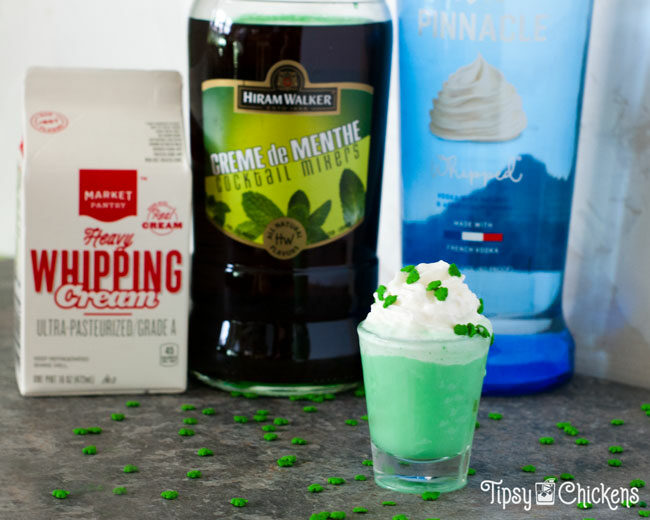 You can use plain or vanilla vodka if you don't have whipped cream vodka on hand. I have a huge bottle left from my Hot Chocolate Shots and I thought that slightly artificial flavor would add something authentic to our tiny boozy Shamrock Shake.
If you're really in a party mood you can top them with whipped cream and a dash of shamrock sprinkles.
The Build
You'll want to break out the cocktail shaker for this. It's a safe bet anytime you're mixing in something high fat like half and half or heavy cream.
Also it's a Shamrock Shake Shot so obviously it needs to be cold right?
The math is pretty easy on this one if you want to scale it up. I'm gonna warn you that it's oddly strong for something that tastes like a minty milk shake.

Shake the ingredients over ice and strain into a shot glass, top with whipped and salt bae your sprinkles. Put on something green, crank up the Flogging Molly and do some shots.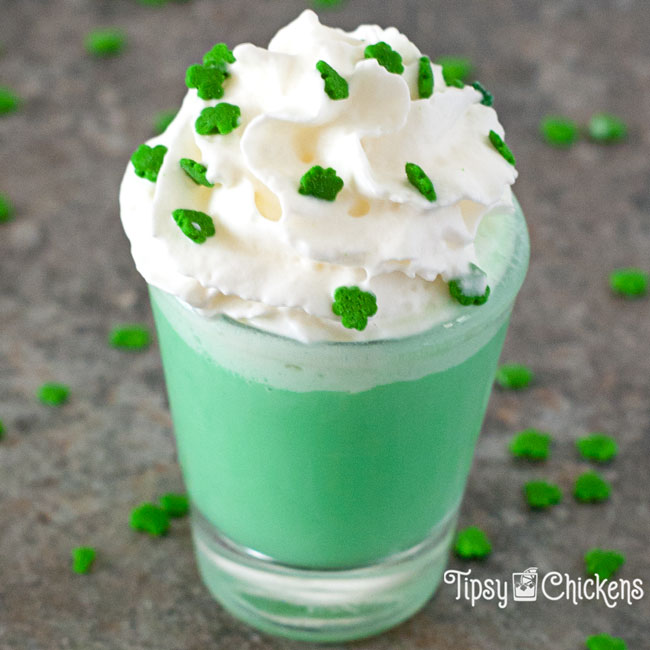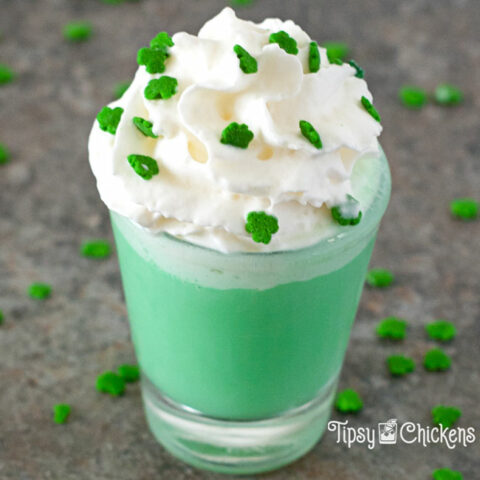 Shamrock Shots
Don't be sad when Shamrock shakes disappear again, you can make you own tiny, boozy version with this three ingredient shot. Top it with whipped cream and sprinkles if you're extra
Ingredients
1 oz Green Creme de Menthe
1/2 oz Whipped Cream Vodka
Splash of Heavy Cream or Half and Half
Optional: Whipped Cream & Shamrock Sprinkles
Instructions
Combine Creme de Menthe, Vodka and Heavy Cream over ice in a cocktail shaker
Shake 15 seconds or until chilled (the shaker with be frosty)
Strain into a shot glass
Top with whipped cream and shamrock sprinkles
Recommended Products
As an Amazon Associate and member of other affiliate programs, I earn from qualifying purchases.
Check out my Shots page for more ideas or start here: